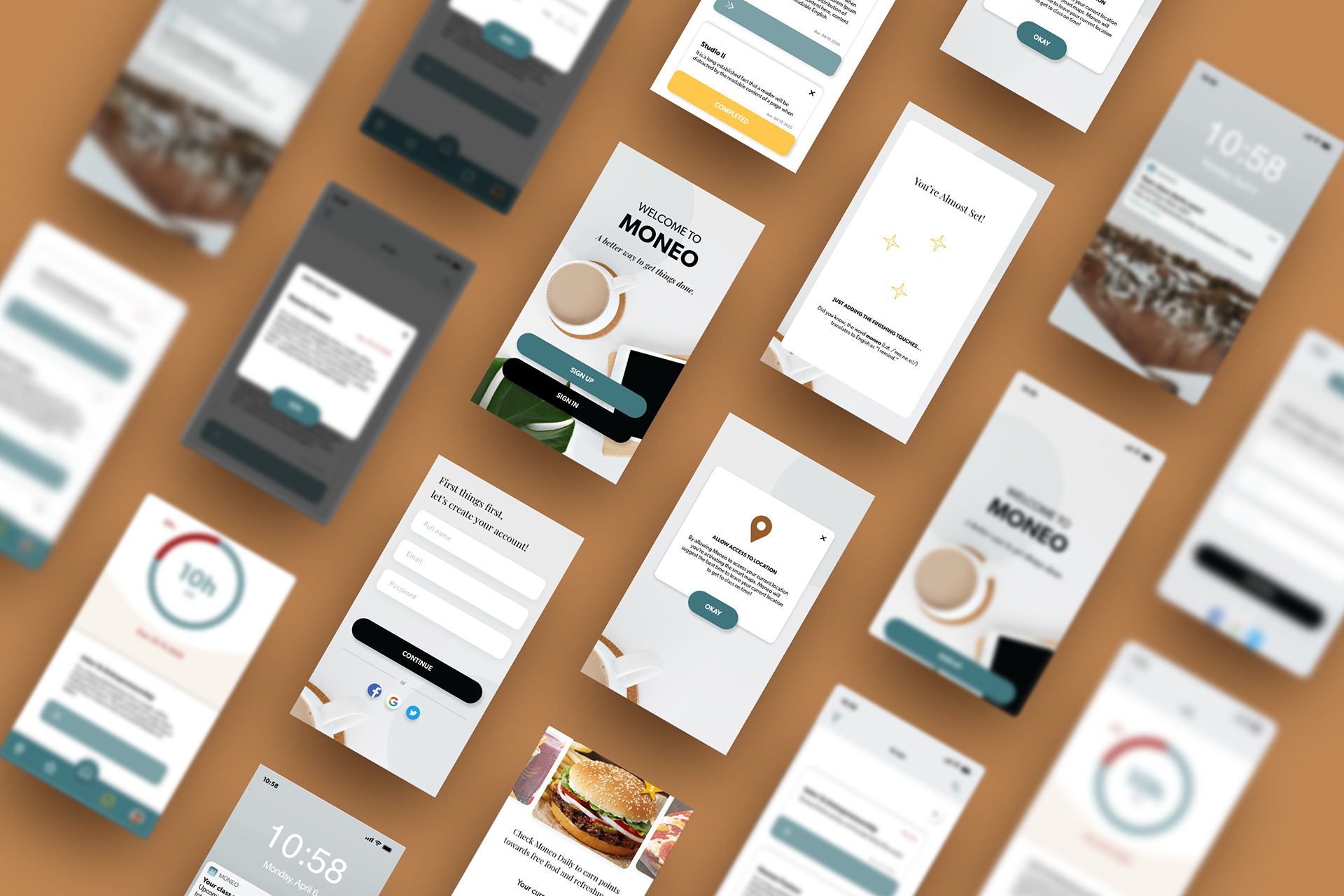 Moneo visualizes deadlines by creating percentage charts to show the available time/total time of assignments. Visualizing deadlines is a great way to help students quickly notice when an important task is due. 
Additionally, Moneo uses smart maps that suggest best times to leave your current location in order to be in class on time. Upcoming class reminders along with suggestions are sent as push notifications. 
Lastly, Moneo promotes forming good academic habits, such as frequently checking tasks. The app uses a reward system that enables students to get free food and refreshment coupons for checking their tasks daily. 
Ideation & Lo-fi Wireframes